About me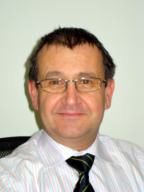 Gerhard Jooß
After my active seagoing service on submarines and frigates, I gained experience for the submarine team training over decades at highly complex submarine simulators. In addition to teaching I specialized in the modelling of acoustic and optical data for a most realistic simulation.
In 2008 I became aware of Crew Resource Management. I noticed, CRM describes the way of training, I already practiced for years.
I have completed a course with certification by HFsolutions GmbH, Brig, Switzerland for the instruction of CRM trainers. The course is accredited by the Federal Office of Civil Aviation.
In 2009, I made the decision to offer my know-how and to advise other persons.
If you are interested in an obligatory consultation, please send me an e-mail: